Fantastic Fest 2012 Lineup: The Austin Connections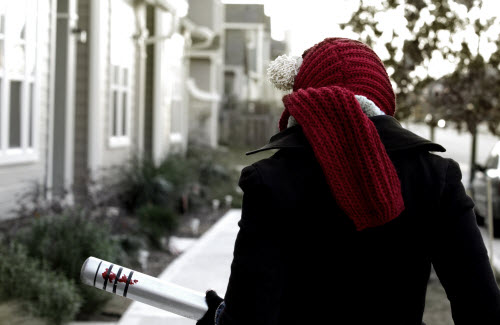 This week, Fantastic Fest announced the final wave of its 2012 features and shorts programming. Many of the films were from other countries -- Fantastic Fest tends to have an international flavor, rather than a regional one. This is an elegant way of saying that you don't see a lot of Lone Star movies in the festival lineup. However, there are always one or two local gems to uncover at the fest.
Here are the Austin-connected films I've found (so far) that will screen during Fantastic Fest 2012. If I've missed something, please let me know in the comments. This list doesn't include bumpers -- the short shorts that screen before each movie at the fest -- but there are always a few memorable Austin-shot bumpers at the fest every year, so keep an eye out.
The Features:
The ABCs of Death -- The official release date for this Drafthouse Films-produced horror anthology has been pushed back to 2013, but Fantastic Fest-goers still have the chance to see it soon. Austin-born filmmaker/actress Angela Bettis shot her segment in Austin with some local crew.
The American Scream -- Alamo programmer Zack Carlson is one of the producers of this documentary from Michael Stephenson (Best Worst Movie). It's about homemade haunted houses in a small Massachusetts town and the families who stage them.
Sinister -- Austin film critic C. Robert Cargill co-scripted this horror movie about a true-crime novelist discovering found footage. The film had a secret screening at SXSW this year -- read J.C.'s review and Jordan's interview (which includes a great photo of Cargill).
The Shorts: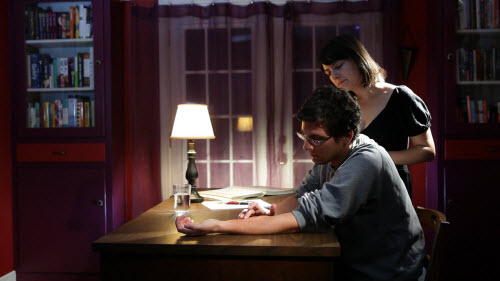 Dialogue (pictured above) -- Slackerwood's been following the filmmakers working on the VHS documentary Rewind This! for awhile, but I had no idea that the trio -- Josh Johnson, Carolee Mitchell and Christopher Palmer -- also recently made a short film. Really short, as it's one minute long. The official description says "A couple struggles with an unexpected development" but I suspect the whole thing will be unexpected. Local filmmaker Eduardo Garcia is the film's DP.
The Quiet Girl's Guide to Violence (pictured at top) -- Local filmmaker Rafael Antonio Ruiz (Holy Hell) brings us a revenge movie set during the Christmas season. The cast includes filmmaker Geoff Marslett, Byron Brown (Cinema Six) and co-writer Jennymarie Jemison (Austin High). More info is available on the film's Tumblr site.