Austin in Cannes So Far ... and Vice Versa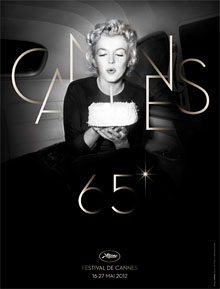 When Slackerwood listed all the Texas-connected features that would screen at the Cannes International Film Festival this year, we forgot one aspect of the festival. We didn't mention the local journalists who would travel to the French Riviera to cover the festival's films and celebrity attendees.
But several intrepid Austinites are currently in Cannes, or have been there in the past week:
Charles Ealy, Austin American-Statesman -- Ealy is a Cannes veteran, and is posting dispatches regularly (sometimes several times in a day) to Austin Movie Blog. He's recently written about the premiere of The Paperboy, in which Austin actor Matthew McConaughey co-stars with Nicole Kidman and Zac Efron; Garland native Caleb Landry Jones starring in Brandon Cronenberg's movie Antiviral, which Ealy thinks would be a good Fantastic Fest selection; and Houston-raised Wes Anderson's latest film Moonrise Kingdom, which opened Cannes.
Vincent Van Horn, Austin Chronicle -- Van Horn is a local actor who appeared in and provided music for the short Clowns Never Lie, which is screening in the Cannes Short Film Corner this year. He's been writing a column called "Cannes You Dig It?" for the Chronicle's Picture in Picture blog. Unlike Ealy, this is Van Horn's first time attending the festival. So far, he's had to procure last-minute accreditation, had a rough first day of moviegoing (but may or may not have met Ewan McGregor), and partied with (or somewhat near) Adrien Brody and Chris O'Dowd.
Victor Diaz, YNN -- Diaz spent a few days in Cannes this year, primarily covering Moonrise Kingdom and UT grad/filmmaker Wes Anderson. He attended the opening-night premiere, and interviewed Anderson, Jason Schwartzman and Edward Norton (in which Norton reveals ties between Bottle Rocket and Fight Club).
Speaking of Moonrise Kingdom, Austin Film Festival is kicking off its new "Cannes in Austin" series with a preview screening of the film on Wednesday, May 30. The online RSVP for the event is now closed, but I'm looking forward to hearing about other movies that will be screened as part of the series.
As Charles Ealy has noted, the most Austin-y feature film at Cannes, Jeff Nichols' Mud, is the last movie to screen in competition before the festival's awards are announced on May 27. So we'll have to wait to find out his and other critics' reactions to the movie. Both Mud and Moonrise Kingdom are in competition for awards at Cannes.