SXSW 2012: Shorts Preview, Part One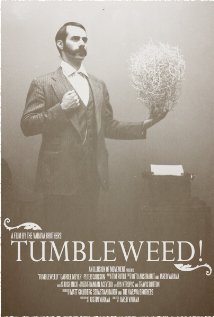 SXSW starts tomorrow, and one of the best parts of the festival is the shorts program, a perennial favorite. I've pre-screened a number of this year's excellent entries, and here is part one of my pre-fest short film coverage.
Tumbleweed! (Texas Shorts)
Wow! Offbeat, whimsical, and completely delightful. Tumbleweed! is an inspirational story of a tumbleweed that refuses to tumble. This seven-minute short is the kind of little nugget that makes the shorts program a must-see. Very loosely set in Texas.
Heimkommen (Narrative Shorts)
A poignant and touching look at sibling tensions in the wake of a tragic accident, Heimkommen (Come Home) tells a story that is simple yet deep. Director Micah Magee is a San Antonio native and UT Austin grad, and she's also a former Cinematexas co-director.
In the Pines (Narrative Shorts)
In nine minutes, In the Pines managed to re-create the mood I felt after two hours watching Tree of Life. Meditative, hopeful, and brilliant, it features stunning macrophotography shots interspersed between grand natural vistas. I could watch hours of this.
Liar (Narrative Shorts)
Hell hath no fury like a woman scorned, except maybe for her girlfriends. Liar relates a tense confrontation after a breakup gone bad. Left me wanting to see more.
Brute Force (Documentary Shorts)
Brute Force is the stage name of musician Stephen Friedland, who performed with The Tokens and wrote for Peggy March, Del Shannon, and The Chiffons among others. This is important to know, as he's such a character the 15-minute documentary about him would almost seem a mockumentary. By the time it reached his song "The King of Fuh," I was convinced it couldn't be real. But this is a man who indeed is real and was admired by (and performed with) The Beatles. Directed by Austin filmmaker Ben Steinbauer, who brought us another fascinating real-life character in Winnebago Man. Read Jenn's interview with Steinbauer.
Family Nightmare (Documentary Shorts)
Disturbing, creepy and unusual take on found footage. This is composed entirely of a family's old VHS holiday tapes dubbed with fake voices or with the audio "enhanced" with various effects.
Written in Ink (Documentary Shorts)
Beautifully shot documentary portrait of a man trying to reconnect with his family 14 years after serving time in prison. Excellent use of light and color, not just to express mood but also to reveal the ravages of time on the subject.
Merman (Midnight Shorts)
The only SXSW 2012 selection created by a University of Texas undergraduate -- Houston-born Jono Foley -- this hilarious short would make a great Fantastic Fest bumper. Sometimes the shortest film is the sweetest, and this one-minute delight starts with some inspired underwater photography and ends with a surprising twist.
JPBF (Midnight Shorts)
If Zach Galifianakis' character from The Hangover were conducting a job interview, it might go something like this. Quirky, crazy, and definitely shocking, this will almost certainly make you laugh. Directed by former Austinite Steve Collins (You Hurt My Feelings) and starring his regular team of actors, Courtney Davis and local actor John Merriman.
Continue with Part Two of the shorts preview.