Old Murder House Theatre Re-Creates 'Aliens' ... On Ice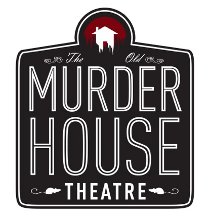 A very lucky few people in Austin have seen very unique renditions of movies like Home Alone, Die Hard and Robocop. Those few who've witnessed The Old Murder House Theatre and their hilarious brand of comedy can attest to seeing something they won't soon forget. Well, their next act is no different.
If you're reading this, it must mean you love movies, and chances are you at the very least tolerate the classic sci-fi film Aliens. As great as it would be for them to perform their usual prop driven comedy on a stage as they usually do, they're stepping up their game and taking this act not to a stage, but to a rink. That's right, Aliens On Ice. I'll say it again because it's just that damn good: Aliens On Ice. You can catch this production next weekend at the north location of Chaparral Ice.
The Old Murder House Theatre is headed by local actor Sam Eidson, whom you might have seen in Austin films such as My Sucky Teen Romance and Natural Selection. You might recognize some of the other cast and crew involved too.
We've reprinted the press release about the show below ... followed by some videos from the troupe that you won't want to miss.
"Old Murder House Theatre presents the next step in the evolution of in-your-face entertainment. You will witness James Cameron's Aliens like you've never seen before -- with all the chest-bursting and Marine ass-slapping LIVE right in front of your eyes and ON ICE.
"2 nights only! Friday, November 18 and Saturday, November 19, 11 pm, Chapparal Ice, 14200 N IH-35. Tickets can purchased online for Friday and Saturday nights, or at the door for only $10. You can check out the Facebook event here. Don't miss out. Secure your tickets and let's rock!
"About Old Murder House Theatre: Old Murder House is the premier entertainment in Austin for seeing your favorite movies from the 80's and 90's come to life on stage. With past productions such as a Home Alone/Die Hard double bill and Jurassic Park on Stage. Most recently they performed at The Highball with Back to the Future and their latest Robocop Live! They've enjoyed sold-out, wild crowds. Old Murder House isn't afraid to take the comedy to the extreme, while the integrity of each film is never compromised. Featuring Austin favorites such as Byron Brown, Kirk Johnson (whose film Austin High just made the festival circuit including Austin Film Festival) and local legend John Merriman. Sam Eidson, Josh Jones and Nathan Sakulich, graduates of Savannah College of Art & Design who moved to Austin to seek their fortunes in gold, produce the plays."
If you've never seen The Old Murder House Theatre perform and are curious about what exactly I'm talking about, check out some of their past performances in the following embedded videos.