Slacker 2011: Amy Grappell Recaptures The Co-op Vibe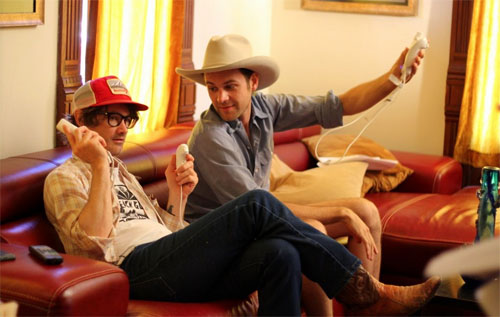 In celebration of Slacker's 20th anniversary, local filmmakers are re-creating scenes from the Richard Linklater movie for Slacker 2011, a fundraising project benefitting the Texas Filmmakers Production Fund (TFPF). As we await the August 31 premiere, we're chatting with some of the filmmakers participating in one or more of the short films that will comprise the project -- check out our interviews so far.
Today's interview is with filmmaker Amy Grappell, a native New Yorker who now lives in Austin. Grappell received a Texas Filmmakers Production Fund grant in 2009 for her short film Quadrangle, a personal documentary about her parents' partner-swapping experiences with a neighboring couple in the 1970s. The film won an honorable mention for short filmmaking at Sundance in 2010 and the jury award for Best Documentary Short at SXSW that year. You can currently watch the film on HBO Go.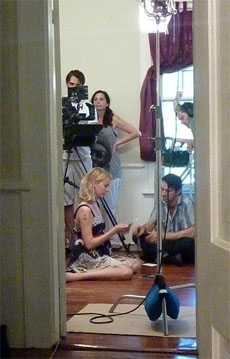 Slackerwood: Which scene from the film did you reshoot?
Amy Grappell: The Co-op scene (#5).
What made you interested in re-creating this particular scene?
The political banter about Bush was strangely current, and I was inspired by the idea of adapting it to the present. I was also intrigued by the postcards and the possibility of using new images that relate to then and now.
What do you think your challenges have been in re-visiting this scene?
The balance of adapting it and making it current, while retaining the core of the original.
Could you share any connections or memories related to the original Slacker you might have?
I was an NYU film student when Slacker came out. What Linklater achieved remains a powerful example that it is possible to buck the system and make successful films on your own. Slacker defined what it meant to be an independent filmmaker and empowered me to become one myself.
Can you tell us about any projects you're working on now/next?
I am adapting my HBO short documentary Quadrangle into a dramatic cable TV series.
[Photos courtesy of Amy Grappell]