Cine Las Americas Jury Award Winners Screen Tonight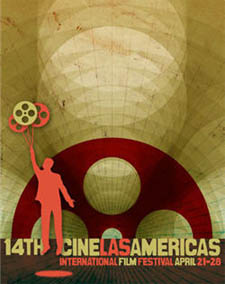 The Cine Las Americas International Film Festival, which has been going on all week, has announced its jury award winners and scheduled them for encore screenings tonight at Alamo Drafthouse on South Lamar. If you don't have a festival pass, you can buy tickets at the Alamo box office.
Portraits in a Sea of Lies (Retratos en un mar de mentiras) won the Best Narrative Feature award and will be shown at 6 pm. The Colombian movie is about a pair of cousins who travel to their hometown to try to recover land taken from them when younger. The Best Narrative Short, Lupano Leyva, will screen beforehand.
The Best Documentary Feature award went to Defiant Brasilia (Avenida Brasilia Formosa), which plays at 3 pm. The "experimental documentary" from Brazil is about a group of people moved to a fictional street and how they interact together. The Best Documentary Short, If We Stay Alive (Si seguimos vivos), will screen beforehand.
Cine Las Americas wraps up tonight with closing-night film The Life of Fish (La vida de los peces), at 9:45 pm at Alamo on Lamar, followed by an after-party at Club DeVille.
For more Cine Las Americas coverage, check out Austin Vida, which includes an interview with Go For It! filmmaker Carmen Marron and reviews of fest selections Habla Texas and Miss Tacuarembo. In addition, True View Reviews has set up a blog just for their Cine Las Americas reviews.