Alamo Drafthouse's Latest Endeavor: Film Distribution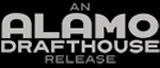 The news from Alamo Drafthouse just gets bigger and bigger. Earlier this year, you may recall that Alamo Drafthouse founder Tim League was named CEO of all the Alamo Drafthouse locations -- the ones he owns and the corporate/franchise business, which are all essentially one company now. And as of Thursday morning, Alamo Drafthouse has gone into the movie distribution business, announcing that the new distribution company called Drafthouse Films will release the comedy Four Lions this fall -- you may remember it was the closing-night film at SXSW this year.
In addition, Peter Hall of Cinematical interviewed Tim League right after the news about his new distribution company and found out some more news about Alamo Drafthouse: League is working to open two new locations of the theater chain in New York and Los Angeles next year. These are in addition to franchise Alamo theaters that may open around the country.
Fortunately for me, Cinematical asked Tim League all the questions I planned to ask him, therefore saving me a phone call. (Thank you, Mr. Hall.) League has not set a definite number of movies that Drafthouse Films will distribute in a year. Drafthouse Films is not going to get into a massive bidding war with big-name studios at Sundance for new indie films. League intends to proceed with this slowly and at a pace in proportion with the Drafthouse chain.
The Cinematical interview also references the model I immediately thought about: Landmark Theatres and Magnolia Pictures, both under the same umbrella currently being toted around by Mark Cuban. When Magnolia buys distribution rights for a movie, that movie has a built-in minimum number of theaters where it will play -- the ones owned by Landmark. Drafthouse Films movies will likely screen in all the Alamo Drafthouse theaters, at least the corporate-owned and League-owned ones, if not the franchises.
So what this means is that Drafthouse Films is likely to provide a theatrical distribution outlet for movies that were a big hit in Alamo theaters during film fests, or that League judges will be a big hit in Alamo theaters. And as Alamo Drafthouse expands around the country, the number of theaters where these films are certain to play will also expand. Other non-Alamo theaters may also decide to screen these movies, just as we often see Magnolia movies in non-Landmark theaters.
Four Lions will go on a 10-city promotional tour starting in mid-October, with writer/director Christopher Morris accompanying the screenings. The movie will then open in limited release in Austin (natch), NYC and LA, with the possibility of wider expansion later on. I'll be interested to see which theaters screen the film and in which cities. But in Austin, we all have a pretty good idea of where we can catch this comedy.