J.C. De Leon's blog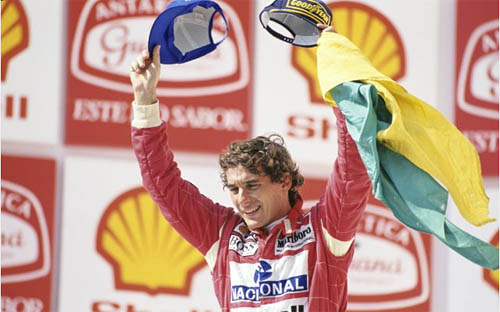 Editor's Note: Apparently Violet Crown Cinema has pushed back the release date of Senna to Friday, August 26. Enjoy the review anyway as a sneak peek of what's ahead!
Please welcome our newest contributor, J.C. De Leon.
If you know me, you know that I love sports. Because of that, I also naturally love sports documentaries. They are the only types of documentaries that (most of the time) aren't pushing an agenda onto you. These documentaries are stories that come from real life, and sports can tell stories in a cinematic way like no other aspect of life can. This is the reason that I'm surprised more movie lovers aren't also sports fans. True, we all need a break from having to watch so many movies, but sports can be an escape that provides cinematic-like tension. That's why we love them, whether we realize it or not.
A great thing about sports documentaries is their ability to take a sport you might not necessarily have any interest in, and tell an amazing story that makes you really care about its subject. Case in point with Senna, directed by Asif Kapadia and a product of ESPN's 30 for 30 series, this documentary tells the legendary tale of a humble Formula One racing icon from Brazil, Ayrton Senna.