Rod Paddock's blog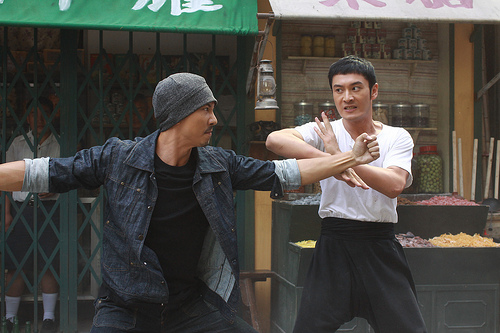 Last year, I had the luck to attend an all-night movie fest where Quentin Tarantino treated us to a screening of Inglourious Basterds. We were also treated to a number of cool exploitation/action movies. The final movie of the night was a true gem known as Ip Man. Ip Man stars Donnie Yen and is set during the Japanese occupation of China during World War II. The film is the true story of Ip Man, a legendary Kung Fu master, and tells the story of what it was like in China before and during the Japanese occupation. It is a tale of family and honor when faced with oppression. Ip Man quickly rose to the top of my all-time favorite kung fu movies.

Enter Ip Man 2. When the list of Fantastic Fest 2010 movies was announced, this was one movie that caught my attention immediately. When it screened at the fest, I sat in my seat with excitement and trepidation. Would this sequel deliver or would it fall like sequels typically do? Let me tell you: it delivered from the starting frame to the end.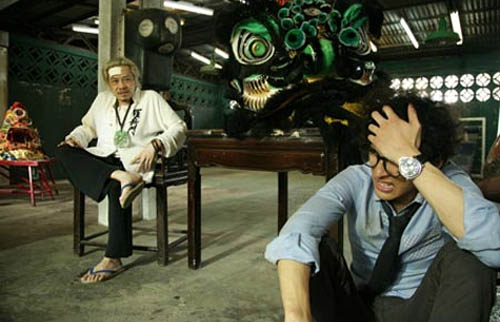 Please welcome back contributor Rod Paddock as he gives us the lowdown on one of this year's Fantastic Fest features.
If you ever wondered what would happen if The Karate Kid's Mr Miyagi went back to the Cobra Kai and opened a can of whoop ass, you will love Gallants.
Gallants is the story of 98-pound weakling Cheung (You-Nam Wong), assigned by his bosses to evict a group of elderly tenants from the establishment they have rented. The story starts with the typical "weakling meets bully" theme, but concludes with an interesting set of twists and arcs. During his travels to evict the family, Cheung gets himself in trouble picking on a boy half his size. The boy's elders show up to teach Cheung a lesson. During Cheung's beating, an older gentleman carrying a bag of rice happens along. The elders postpone Cheung's beating to taunt the old man. It doesn't take long before the old man teaches the bullies a lesson in humility. Meaning: he opens that can of whoop ass.
After having his bacon saved, Cheung returns to his task and continues into town where he comes to Law's Teahouse. Through a bit of storytelling serendipity the teahouse is operated by two Kung Fu Masters: Tiger (the old man with the bag of rice), played by Kung Fu Hustle star Siu-Lung Leung; and Dragon, played by Flying Guillotine star Kuan Tai Chen. Interestingly enough, Tiger and Dragon are caretakers for Master Law, another Kung Fu master who has been in a coma for 30 years.