AFF 2012 Photos: The Red Carpet Experience
A number of well known faces appeared around Austin Film Festival this year. While some stars walked the red carpet for movies such as It's a Disaster, Silver Linings Playbook and Jayne Mansfield's Car, others happily wandered around the festival, sat in panels and watched movies. Fortunately we had a couple of intrepid photographers covering the AFF red carpet events who captured some lovely photos for those of you who happened not to inadvertantly sit next to James Franco -- pictured above before the screening of Francophrenia -- or his General Hospital co-star Steve Burton. Many thanks again to Molly Dinkins and Dick De Jong for the photos below.
Let's start with Andrea Riseborough, the British actress in Austin for the film Shadow Dancer. She's also been in W.E., Made in Dagenham and Never Let Me Go.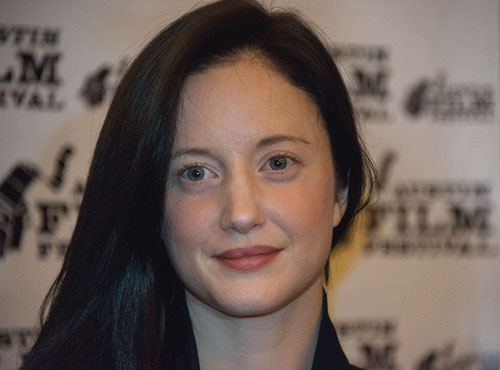 Here's John Ortiz, who's in Silver Linings Playbook, a very popular screening at AFF. Ortiz has also appeared in Jack Goes Boating and Fast & Furious.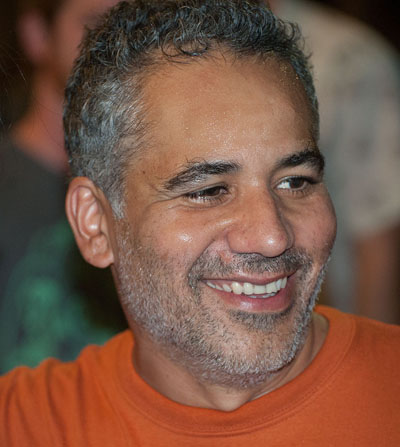 Ortiz was on the red carpet with Silver Linings Playbook co-star Julia Stiles. Stiles did double-duty that night, sticking around for the red carpet and screening of It's a Disaster as well.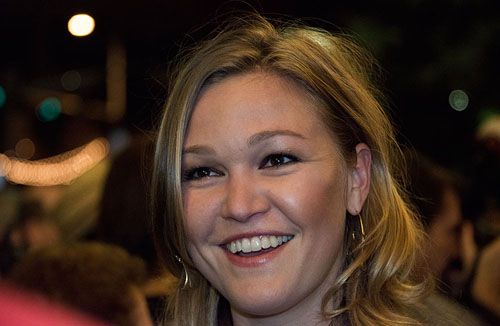 The It's a Disaster red carpet was large and included the filmmakers and most of the cast. Here are a few more shots, including America Ferrera and Erinn Hayes. You can read my AFF dispatch from that day to see more photos from the post-screening Q&A.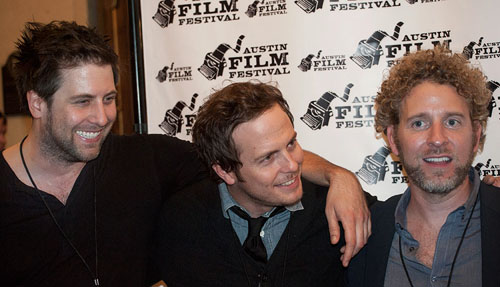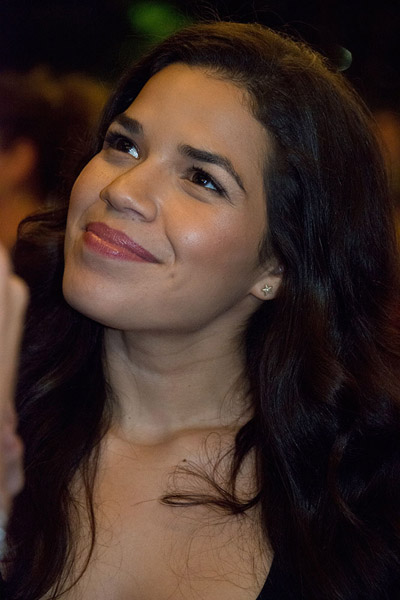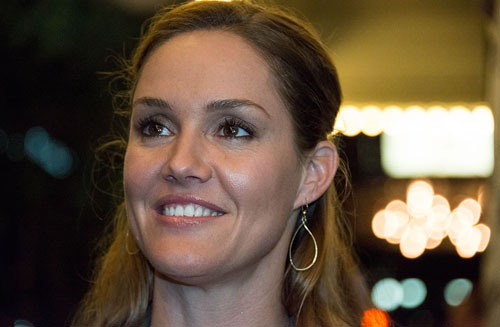 Here's the post-screening Q&A from the AFF feature-film selection To Kill a Memory. Up on stage are co-writer William Shockley, actor (and country music star) Kix Brooks, actor James Karen and director/co-writer Dustin Rikert.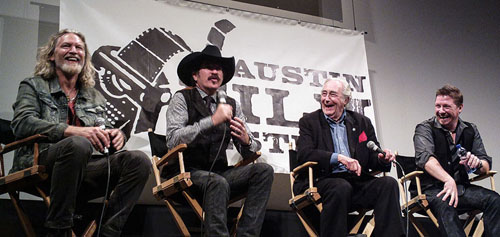 Here's Steve Burton, in town for James Franco's movie Francophenia (Or Don't Kill Me, I Know Where the Baby Is), which incorporates footage from Franco's stint on General Hospital.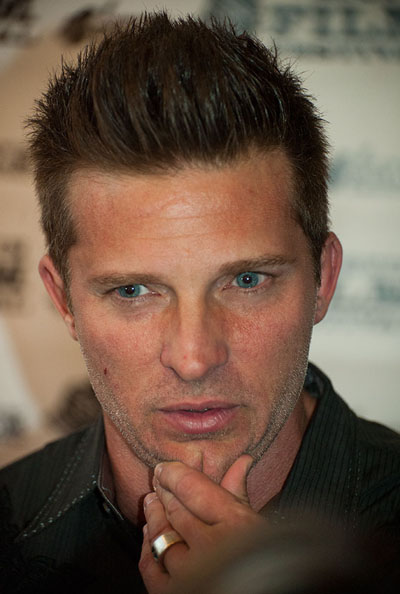 AFF Executive Director Barbara Morgan moderated the post-film Q&A for the documentary Ann Richards' Texas with co-director Keith Patterson.
And finally, here's Billy Bob Thornton, who may not be from Texas but was named an honorary Texan at the Texas Film Hall of Fame Awards in 2009. He directed and co-wrote the movie Jayne Mansfield's Car, which was AFF's closing-night film this year.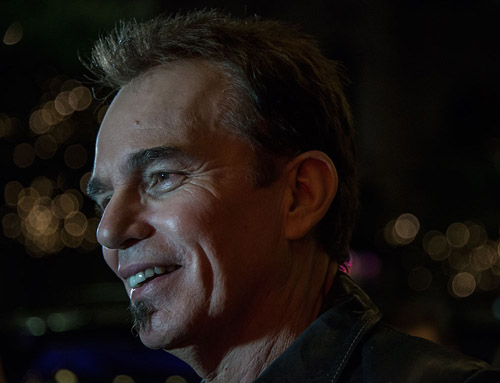 [Photo credits: Dinkins/De Jong, all rights reserved.]