Lone Star Cinema: You're Gonna Miss Me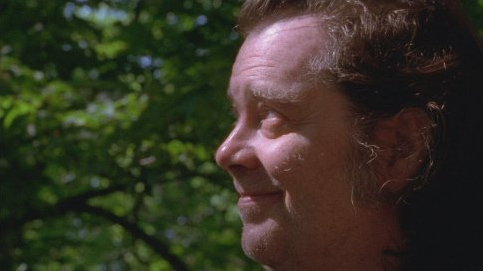 You're gonna wake up one morning as the sun greets the dawn.
You're gonna wake up one morning as the sun greets the dawn.
You're gonna look around in your mind, girl, you're gonna find that
I'm gone.
-- Lyrics to "You're Gonna Miss Me," by the 13th Floor Elevators
Roky Erickson isn't gone. But for much of his adult life, he was mostly so.
The legendary Austin rocker's life is a harrowing story and cautionary tale encompassing everything from family drama to drug war politics. The frenetic front man for the pioneering psychedelic Austin band The 13th Floor Elevators in the 1960s, Roger Kynard "Roky" Erickson was busted for marijuana possession in 1969. He entered an insanity plea and found himself an inmate at the Rusk State Hospital, a mental institution where he spent three years in the company of violently mentally ill offenders. He emerged a changed man, and not for the better: He sang increasingly bizarre songs, called himself "the evil one" and insisted he was an alien. Eventually he stopped recording altogether and virtually disappeared, leaving reality behind along with his career.
Erickson's life is, of course, unbeatable fodder for a documentary, and You're Gonna Miss Me captures the singer's life in every insane detail. Released in 2005 to great critical acclaim, the story opens on Erickson's life in the late 1990s, when he had been living as a recluse for years, spending his days in a filthy apartment, collecting stacks of junk mail and listening to a wall of white noise from several radios, TVs and amplifiers playing at once. He opened the door for no one but his weary mother, Evelyn. Again: not quite gone -- but mostly so.
You're Gonna Miss Me follows this jarring opening with a story as gripping as any you'll see in a documentary, a tale of drug use both legal and not, a family torn apart, and a society largely indifferent to the plight of the mentally ill. It's also a tale of brotherly love, as Roky's youngest brother, Sumner, does all he can to help Roky regain his sanity and get back his life.
The documentary tells Erickson's story with great intimacy and apparently complete cooperation from his family, as if Roky's mother and brothers had been hoping someone would tell the world about their suffering. There is footage of Roky at his most pathetic, a man completely divorced from the real world. There is also what amounts to a tour of a family photo album, showing us how a once "normal" family (whatever that is; sometimes, I'm not sure anymore) can descend into dysfunction and estrangement.
Add to these scenes some courtroom drama and a gloriously nostalgic window on life in Austin's hippie heyday, and you have a mesmerizing and slickly produced film that fans of Austin music and history cannot miss. Beyond its local appeal, You're Gonna Miss Me also is a powerful testament to all that is wrong with America's mental healthcare system. Erickson may be a local icon, but to a broader audience unfamiliar with his career, he also represents so many people who, for lack of affordable and accessible medical care, spend their days suffering needlessly.
You're Gonna Miss Me is available on Netflix Instant and DVD. The DVD is packed with extra features including deleted scenes and extra footage from the film, live performances and readings by Roky Erickson, a feature about Evelyn Erickson's many creative works, and documentary shorts about Roky's appearance at the Austin City Limits festival and his emancipation hearing.
Austin/Texas connections: You're Gonna Miss Me was filmed in Austin with a local crew (including veteran Austin cinematographer Lee Daniel), and Austinites will see many familiar locations and landmarks. The film includes interviews with several Austin and Texas musical icons, among them Billy Gibbons and Gibby Haynes. Director Keven McAlester grew up in Dallas.