Don Clinchy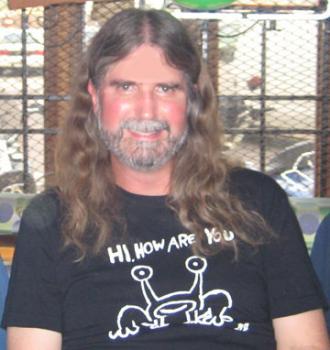 User Information
Contact

dclinchy

[at]

austin [dot] rr [dot] com

About me

After 23 years in a film-oriented town like Austin, I've become quite the film nerd, seeing about 80 films a year. I prefer low-budget, quirky, character-driven indie films (if a film can change one's life, Slacker changed mine). But I'll watch almost any high-quality film no matter the genre. (Note: A chick flick must be extraordinarily well reviewed, profoundly original, and boldly artistic before I'll watch it. The opposite is true for exploitation films, which I'll watch no matter how awful they are, because that's the point. I'm a film nerd -- not a film snob.)

I have a journalism degree from Trinity University and a longtime day job as a technical writer at National Instruments. Like most any good technical writer, I'm also the author of two inexplicably unpublished novels.

When not being a film nerd, I'm a political rabble-rouser, Facebook junkie and Texana nerd who collects Texas-related books and films.
History
Member for

6 years 17 weeks

Blog