Movies This Week: Did You Hear the End of the Avatar Locker Up in the Air?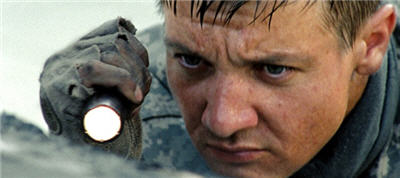 [Ed. Note: The list of theatrical releases has been updated. See The New Daughter for details]
Now that BNAT is over, and the Austin Film Critics Association (AFCA) has chosen their favorites for the year (and the decade), we're seeing the last of the big films with award potential are finally getting released. Next week, Christmas day is the Big Day for several films, but for now, there are still some films coming to a theater near you.
Avatar -- Big bad mega-corp takes on the indigenous people living in harmony with their planet. Don't go see it for an original story, as everything is very familiar. Go see it for some beautiful visuals, and Zoe Saldana's outstanding performance. See Debbie's review. (wide)
Did You Hear About the Morgans? -- Bad bagel jokes and every cliche you can think of, along with actors with as much energy as they'd put in on a hungover morning read through. The refreshing moments are few and far between, although Mary Steenburgen's character is usually involved. It's a movie that makes you wonder if Hugh Grant ever could act, and just how much botox was used on set. See my review for more. (wide)
The End of Poverty? -- This doc sneaked up on me, but the IMDB ratings are relatively high. Apparently it discusses poverty and the American economic system. (Arbor)
The Hurt Locker -- The AFCA gave it the Best Film, Best Cinematography and Best Director, and it's come back to Austin for a second time this year and at the same theater. Jeremy Renner stars as the black sheep replacement in an elite team of demolitions experts in Baghdad. Mark Boal's script has the same problem as his other film, In the Valley of Elah; great characters stuck in a film with too much patriotism battling it out with cynicism. I'm really not sure what they saw in it. (Arbor)
The New Daughter -- This uneven horror/thriller was not listed on the Landmark website and was pulled from Fandango (it apparently appeared on Thursday, but not Wednesday or Friday). It seems to be one of those micro-releases that is only being screened because of contractual obligations. This Kevin Costner helmer is one of the most frustrating kinds of films; extremely uneven, with moments of brilliance, particularly at the beginning and the end. If you like dissecting horror flicks, check it out.
Up in the Air -- A remedy to holiday sentimentality, best appreciated by those who've ever experienced being downsized. The AFCA awarded Anna Kendrick Best Supporting Actress, and a Top 10 film according to AFCA as well. See my review. (Arbor)
RiffTrax LIVE: Christmas Shorts – Stravaganza! -- Apparently the Mystery Science Theater 3000 guys are back with christmas shorts. Not quite sure what to expect with this one. (Metropolitan, Southpark Meadows)
Check our event calendar for special film events, and our personal picks below. Don't forget you can always alert us to special screenings, new film series, etc.
And now, our picks of the week. Jette is on vacation, so it's just Debbie and I this week:
Debbie: I love that the Kids Club and Alamo Drafthouse South Lamar has made Emmett's Otter Jug Band Christmas an annual tradition. Local favorite jug band combo The Rogue River String Band returns, and will perform before the screening Saturday, December 19 at 11:45 am. Get there early as this show will be in high demand by kids young and old.
Jenn: I wanted to go to the newly added 12/23 Elf Quote-along at the Ritz, but it was sold out by the time I tried to buy tickets. More than a week in advance.