Movies This Week: November 30 - December 6, 2012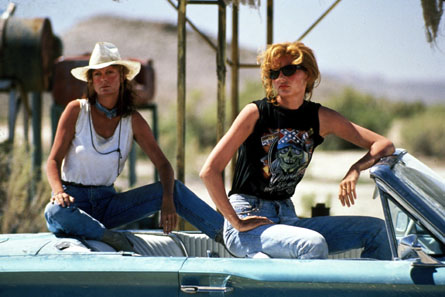 Five new films open in Austin this week, but all have tepid reviews. But not to worry, film fans: For the rest of the year, terrific special screenings are piling up like presents stacked under a Christmas tree. (Or grievances aired around a Festivus pole, or whatever symbols are part of your holiday tradition, if indeed you have one, and it's fine if you don't. Whatever your holiday tradition -- or lack thereof -- the always-inclusive folks at Slackerwood wish you happiness. Or not, if you prefer unhappiness.)
There is, of course, the expected onslaught of holiday film screenings this week. The Alamo Drafthouse offers its usual eclectic mix of holiday movies, from the traditionally warm and fuzzy (It's a Wonderful Life) to the anti-sentimental (the slasher flick Black Christmas, with a live appearance by Margot Kidder) to Jette and Chip's favorite holiday tradition, Harold and Kumar Go to White Castle. Check the Alamo Drafthouse calendar for locations and showtimes.
Looking for free entertainment? The Austin Public Library offers free film screenings throughout December. This Saturday's screenings include Up and How the Grinch Stole Christmas. Arthur Christmas screens on Monday, and on Tuesday the screenings include Trollhunter and the outstanding documentary Beauty Is Embarrassing (Jette's review). Refer to the Austin Public Library site for locations and times.
The election may be over -- but the politics behind it go merrily on. Politics junkies should not miss Koch Brothers Exposed, Robert Greenwald's expose on the billionaire brothers Charles and David Koch, who financed the conservative super-PAC Americans for Prosperity. Presented by Progress Texas on Monday at Alamo Drafthouse South Lamar, the screening includes a discussion led by political experts familiar with the Koch brothers' influence on the Texas Legislature.
Climate change is a bummer, but at least it's creating excellent drive-in movie weather in late November. Check out the Road Rage Drive-In screening of Thelma & Louise (pictured above) at the Colorado Chapel Cemetery east of Austin on Saturday. Ridley Scott's classic 1991 road movie stars Susan Sarandon and Geena Davis, and you can enjoy sandwiches from Franklin Barbecue as you watch the two bad-girl outlaws open cans of whoopass on some rather misogynistic men who deserve everything they get.
Speaking of drive-ins, Slackerwood and the Austin Film Society are presenting the Austin premiere of the Central Texas-shot indie comedy Cinema Six tonight at Blue Starlite Urban Drive-In, with filmmaker Mark Potts and actor Kevin M. Brennan in attendance. Refer to this Slackerwood article for details. Tickets are still available for individual seats (bring your own chair) and car slots.
Movies We've Seen
Anna Karenina -- Keira Knightley stars as the titular character in this new adaptation of Leo Tolstoy's novel about 19th-century Russian aristocrats. Does Tom Stoppard's screenplay help modern audiences relate to an old story? Debbie says, "The use of Brechtian cinema theatrical set changes was a bit off-putting and distracting in the first act, but eventually I became engaged thanks to the lush art design and performances by up-and-coming actors Domhnall Gleeson and Aaron Taylor-Johnson." (Alamo South Lamar, Arbor, Violet Crown)
Killing Them Softly -- This crime drama stars Brad Pitt as an enforcer hired to track down a trio of not-so-bright thieves who rob a mob-protected card game. The stellar cast also includes James Gandolfini, Ray Liotta and Sam Shepard, but apparently the film isn't so stellar; in her review, Debbie calls Killing Them Softly "mildly entertaining but easily forgettable." (wide)
Other Movies Opening in Austin
The Collection -- In this sequel to The Collector (surely you remember it), a man who escapes from a serial killer known as the Collector must rescue a woman held captive in the killer's booby-trapped warehouse. (Apparently, the Collector collects women. Hey, it sounds more fun than collecting stamps.) (wide)
The Comedy -- This ironically titled drama follows a Brooklyn hipster who, having little direction in life or interest in inheriting his father's money, passes the time doing irreverent hipster things with his irreverent hipster friends. (Alamo South Lamar)
Universal Soldier: Day of Reckoning -- Jean-Claude Van Damme and Dolph Lundgren flex their biceps in this fourth Universal Soldier film; the title says all you need to know. (There really should be a movie called Eat, Pray, Love: Day of Reckoning.) There is an alleged plot about a man seeking revenge for the massacre of his family. But as Louis Black says in his Austin Chronicle review, "As with all the films in the Universal Soldier series, this is mostly a catalog of increasingly brutal fights, which are the main attraction in and of themselves." (Alamo Slaughter Lane)