Movies This Week: June 1- 8 , 2012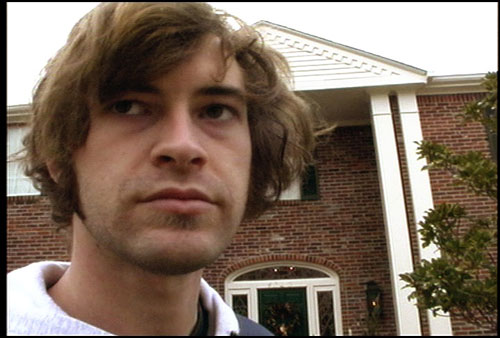 Many Texas school districts finished school yesterday, and if you're looking for kid-friendly movies look no further than our recently released 2012 Guide to Free (and Cheap) Summer Movies in Austin. A few updates have been made since the initial publication date, so check back regularly.
The Austin Film Society offers a double dose of former-Austinite writer/directors Jay and Mark Duplass (The Puffy Chair, Cyrus) at the Alamo Drafthouse Village with the Duplass-A-Thon on Monday, June 4, beginning with The Do-Deca-Pentathlon at 7 pm and the Duplass Brothers Short Film Showcase at 9 pm. Although Mark Duplass -- seen above in the short film The New Brad -- is busy with other projects, Jay Duplass will be in attendance. J.C. reviewed The Do-Deca-Pentathlon at SXSW and said with this film, "the Duplass brothers continue to prove that their movies are worthy of being paid attention to."
The Paramount Theatre Summer Film Series at the Stateside features "The Savage Cinema of Sam Fuller" beginning with The Naked Kiss on Tuesday, June 5 at 7:15 pm, and Wednesday, June 6 at 9:25 pm. The Stateside will also host "Chaplin in the Sound Era" on Friday, June 8, with The Great Dictator at 7:15 pm and Modern Times at 9:50 pm. The Paramount Theatre is showcasing "Female Filmmakers in Hollywood and Abroad" with Outrage on Tuesday, June 5, 7 pm, and Wednesday, June 6, 9 pm; Dance, Girl, Dance on Tuesday, June 5, at 8:40 pm and Wednesday, June 6, 7 pm; and on Thursday, June 7, Boys Don't Cry at 7 pm and 35 Shots of Rum at 9:20 pm.
Movies We've Seen
God Bless America -- This violent comedy from Bobcat Goldthwait about an unlikely pair on a murderous spree might be overwhelming for some moviegoers. J.C. stated in his SXSW review, "Not everyone will be ready for this a harsh a dose of reality, but it's a film that people in this country could clearly benefit from watching." (Alamo Ritz)
Headhunters -- Although this film might be under most filmgoers' radar, the fact that the ruggedly handsome Nikolaj Coster-Waldau stars might pull some hard-core "Game of Thrones" fans in. In this Norwegian crime drama, an accomplished headhunter risks everything to obtain a valuable painting owned by a former mercenary. Jette saw it at Fantastic Fest and says it's "a caper film at heart, but with a bloodier, more violent edge that you'd expect from a caper film. I'd definitely watch it again." (Violet Crown, Regal Arbor)
High School -- This stoner comedy centers around a high-school valedictorian who fails a drug test after getting high with the token stoner, and he concocts an outrageous plan to save his college career. J.C. thought the film was incredibly funny and says, "Adrien Brody delivers in a way you've never seen before ... worth the price of admission." (Regal Metropolitan, Cinemark Tinseltown 17)
Piranha 3DD -- Yes, you read that double-D right -- this film set in a water park is the sequel to Piranha 3D. Mike saw the film and says, "Piranha 3DD suffers from its extremely weak fear-factor and underwhelming camera work, and unfortunately never lives up to its legacy." Look for his review this weekend. Having worked in a water park during the summer as a teen and only actually going in the pool a couple of times, I have to wonder -- why not just stay out of the water or leave the park? (wide)
Snow White and the Huntsman -- This retelling of a classic is a dark and compelling tale that boasts strong female leads in well characterized roles that would make the Brothers Grimm shudder with delight. Viewers who were sorely disappointed by Mirror, Mirror should be pleased, but be warned this is not a family-friendly film. Check back this weekend for my review. (wide)
Other Movies Opening in Austin
For Greater Glory -- Starring Andy Garcia and Eva Longoria, this historical drama chronicles Cristeros War of the late 1920s, the civil uprising against the Mexican government. In her Austin Chronicle review, Marjorie Baumgarten describes the film as "a plodding and poorly plotted tale" and that "the script by Michael Love is all over the place, introducing disparate characters right and left, then following their actions for a little bit before shifting focus to other characters, only to return to to the previous characters once the viewer has forgotten their relevance." (wide)