Debbie Cerda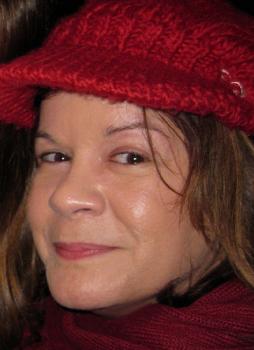 User Information
Contact

debbie

[at]

slackerwood [dot] com

Website name

A Geek of Small Consequence

Website address

Twitter

About me

I studied journalism at Texas A & M University, where I volunteered as a deejay and Program Coordinator for KANM Radio. My favorite class was the "History of Film", where I learned an appreciation for Sergei Eisenstein, Fritz Lang, and other master filmmakers.

As an active member of the now defunct Austin Cinemaker Co-op, I participated in the "Make a Film in a Weekend (MAFIA") and "Splice of Life" filmmaking events. As a result, I collect Super 8 cameras and film.

I've spent a lot of time volunteering at movie premieres in Austin for South by Southwest Special Venues Crew, and enjoy being on the red carpet side of things now. Here's hoping my photojournalism class from Texas A & M stuck with me!

My favorite genre is science fiction, having grown up watching "Them" and "Forbidden Planet" every time it was on TV. The first movie I recall seeing in a movie theater as a child was a Sergio Leone flick with Clint Eastwood. As of January 2015, I am a programmer and Outreach Director for Other Worlds Austin, Austin's premiere science fiction festival.

I am the senior contributor for Slackerwood and served as the lead curator and project manager for Austin Film Society's annual SXSW ShortCase film series from its inception through 2014. I have contributed as a freelance journalist for SXSWBaby in 2014 and for Indiewire for SXSW 2015. Looking for new opportunities in film journalism as we wind down Slackerwood by May 27, 2015.

I am also a proud member of the Austin Film Critics Association, Austin Film Society and a supporter of UT's Women in Cinema organization.
History
Member for

6 years 49 weeks

Blog