Dallas Int'l Film Festival 2012: Austin and Texas Films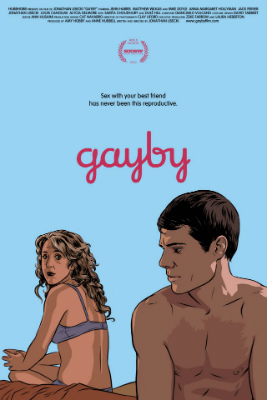 The full lineup for the Dallas International Film Festival, which runs April 12-22 this year, was announced late last week. The films to be screened in Big D include more than a few movies with local and state connections. Here are the ones we found -- let us know if we're missing anything.
America's Parking Lot (Don's review)
Austin actor/filmmaker Jonny Mars shot this documentary about die-hard Dallas Cowboy tailgaters and the impact of the changing economics of pro football games. (Debbie's interview)
Bindlestiffs
In this 2012 Slamdance Audience Award winner, three high schoolers decide to head to the inner city to live out the plot of The Catcher in the Rye ... except none of them has read the book. Young director Andrew Edison grew up in Houston and currently hails from Austin.
Cinema Six
Filmed last year in Lockhart, this film is a narrative about three friends who work at a small-town movie theater. This film features an Austin-heavy cast and crew. Jenn and Jette visited the set in 2011 when the film was called A Splice of Life.
Comic-Con Episode IV: A Fan's Hope (Jette's review)
This look at San Diego Comic-Con was directed by Morgan Spurlock (Supersize Me) and screened at Fantastic Fest 2011. The documentary features and was produced by Austin's own Harry Knowles (Mike's interview).
Gayby
Jonathan Lisecki's film is a downright hilarious take on the "let's have a baby" film genre. Straight thirtysomething gal Jenn asks her gay BFF Matt to help her make a baby. When I saw this one at SXSW, I laughed often and loudly. Although the film was shot in Brooklyn, DP Clay Liford is from Austin, as is the artist who created the comic-book art. (Jenn's interview)
Girl Model (Jenn's review)
A behind-the-scenes look at the world of modeling scout Ashley and the girl she discovers in Siberia, this documentary was directed by former Texan David Redmon and Ashley Sabin. In Jenn's review, she says, "What's truly disturbing is Ashley seems to be the only one involved on the business side with any recognition of the hypocrisy she's spouting. The only clear thing is that that once the girls sign a contract, they are all but completely powerless." (Jenn's interview)
The Imposter (Jenn's review)
This suspenseful documentary delves into the true story of a San Antonio family whose son went missing, only to be found in Spain. Or was it really him?
Kid-Thing (Don's review)
Directed by Austin's Zellner brothers, this film introduces the viewer to ten-year-old Annie, who is being raised without much parental supervision. So what happens when she meets a woman in trouble? In Don's review, he calls the film "highly original for its potentially risky combination of psychopathology and the sort of absurdist humor that is a hallmark of the Zellner brothers' films."
Satellite of Love
This Austin-shot film is about a musician who invites his best friend and his best friend's bride to a vineyard retreat for a week, possibly with hidden motives. The cast includes Zachary Knighton (Happy Endings) and Turk Pipkin.
Sironia (Jenn's review)
In Austin-based filmmaker Brandon Dickerson's directing debut, a musician burnt out by the L.A. music scene moves to small-town Texas. Shot in Waco. (Jenn's interview)
Somebody Up There Likes Me (Don's review)
Bob Byington's comedy examines the lives of three friends over a span of 30-odd years. Jette talked to the Austin filmmaker and producer/star Nick Offerman about this film before it premiered at SXSW.
Thank You for Judging (my review)
The four directors for this documentary include three former Texans (one of them is actor Michael Urie). Since this look at the 2008 Texas State Forensic Association's state competition features students from a few Dallas-area schools, it's not surprising this one is showing at the Dallas fest.
Wolf (Mike's review)
San Antonio native Ya'Ke Smith wrote and directed this intense film about a family dealing with the after-effects of their teen son's sexual abuse at the hands of a community leader. Wolf was filmed in San Antonio and features some Austin cast members. (Jenn's interview)
Robocop
Did you know this dystopian flick was shot in Dallas? It seems Irving and Dallas stood in for the Detroit of the future. In Verhoeven's 1987 film, cop Alex Murphy is killed on the beat and brought back to life as a crime-fighting cyborg.
In addition, two Texas shorts will be included in the DIFF shorts competition; both Austinite Kat Candler's Hellion (Debbie's review) and Houstonian Kelly Sears' Once It Started It Could Not End Otherwise (Don's preview) screened at SXSW.