Support Local Filmmakers' 'Three Day Journey'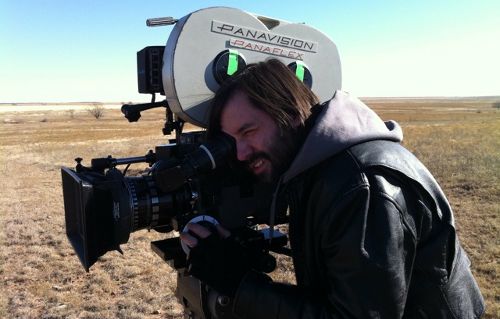 Local production company Rocket Crab Films (director Chris Todd pictured above) are throwing a special benefit screening of classic Austin movie Dazed and Confused on Wednesday, November 9 at 10 pm at Alamo Drafthouse South Lamar. Rocket Crab is raising funds to shoot a short film that they hope will ultimately lead to a full-length feature based on the short.
Here's a synopsis of the short film Three Day Journey, a Western, from writer Patrick Palmer:
"Judah is dying. Stricken with tuberculosis, he has little time left on this earth. Judah has tasked Luther, his only real friend, with ending his life early sparing him the pain of his debilitating illness.
"As the two men travel to Judah's childhood home to carry out this grim endeavor, they cross paths with Issac, a young man who's lost his way and is only trying to get back to his family. When Luther and Jude discover that Issac is in fact a young doctor, a rift is driven between the men. This could ruin everything for Judah. It could also be Luther's only way out. Issac is caught in the middle and fate is going to teach him a lesson about himself and the harder side of life."
Three Day Journey will be shot in the desert of West Texas in January 2012. For updates on the film, follow the filmmakers on Twitter at @rocketcrabfilms and @3dayjourneyfilm.
Chris Todd and Patrick Palmer have an extensive amount of experience with film here in Austin, having worked recently on The Tree of Life both during principal photography and post-production. Both are graduates of the Savannah College of Art and Design.
So come out and support some local Austin filmmakers this Wednesday at the Alamo Drafthouse South Lamar location.