Reel Women Brings Lunafest to Austin
Date/Time:
Thursday, May 27, 2010 -

7:00pm

-

9:00pm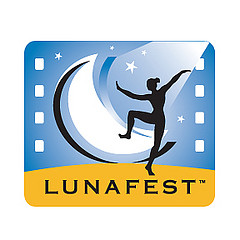 Local nonprofit organization Reel Women presents Lunafest, a national touring festival of award-winning short films by, for and about women. Reel Women has been the Austin host for 10 years. The event benefits Reel Women's membership and education programs and the Breast Cancer Fund, which is dedicated to eliminating the environmental factors in breast cancer. The special screening takes place Thursday night at Picture Box Studio.
The program includes 10 award-winning short films selected from more than 600 submissions that made their way through a multi-stage judging process. The films shown at Lunafest embody a wide range of topics dealing with what it means to be a woman in the 21st century. Ranging from animated shorts to fictional drama, they cover topics such as women's health, body image, spirituality, relationships, cultural diversity and breaking barriers.
The women behind these short films are inspirational -- be sure to check out the filmmakers' biographies on the main Lunafest website. From a young Australian woman fresh out of film school to director Courteney Cox, these women provide a special look at issues affecting women across the world. Visit the Reel Women Lunafest event page for more details about the films and filmmakers.
Lunafest, produced by nutrition-bar company Luna, provides a national platform for emerging women filmmakers to share their stories and promote awareness about women's issues. The traveling festival has raised over $100,000 for the Breast Cancer Fund and over $250,000 for other women's nonprofit organizations. Reel Women provides information, education, networking activities and opportunities for community service to women (and others!) at all levels of experience in the film and video fields.
Check out a preview from Lunafest, director Charlene Music's moving short film Roz (and Joshua) in this video:
Roz (and Joshua) from Reel 13 on Vimeo.