Slackery News Tidbits: True Confessions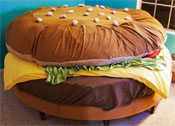 Would you like to learn the secret about how I find all the Slackery News Tidbits? Sure, some of them come from press releases I receive and articles I find, but most of them -- okay, I'll confess. I find most of them by reading Twitter posts. Someone links to a cool article or news, I mark the post as a favorite, and then periodically I dig through my favorites and create a list like the one below.
Now you're all thinking that you'll never read Slackery News Tidbits again because you can just check Twitter ... but the first item on the list isn't from Twitter, it's from a press-release email and is news you may not know yet. It's not even on the fest's website yet. So see, you have to keep reading.
Austin Film Festival has just announced that Ron Howard will be attending this year's screenwriters conference and film fest. AFF is presenting Howard with the Extraordinary Contribution to Filmmaking Award, and will also be a featured speaker during the conference. Which films will they show that he's been involved with? Hoping for Splash and Night Shift, myself.
If you haven't seen Food, Inc. yet, Chipotle is sponsoring a free screening at the Arbor on Thursday, July 16 at 7:30 pm.
Speaking of food (sort of), local film geek Kayla Kromer was inspired to create a hamburger bed after seeing Hamburger: The Movie at Alamo Drafthouse. Times being what they are, economically, she's having to sell the bed. The eBay auction ends Sunday, July 19 and the bidding is already up to $570. The winner gets not only the bed but the bed's website and a DVD of Hamburger: The Movie. Also, she's donating 10 percent of the proceeds to Alamo Kids Club.
Alamo fans who have a taste for schadenfreude may enjoy the news that Pangaea, the trendy nightclub located in the old Alamo Drafthouse location on Colorado, is closing after less than two years. I know some of you want to hear that the space will remain empty forever with no rent for the landlord, but instead it will be replaced by a new trendy nightclub, Phoenix. Let's see how long this one lasts.
Looking for something to watch today? The short horror/comedy film Treevenge, which played SXSW, Fantastic Fest and AFI Dallas, is now available online. You may also know director Jason Eisener's fake trailer for Hobo with a Shotgun, which was shown before some prints of Grindhouse and featured in a grindhouse panel at SXSW 2007.