Holiday Favorites 2012: Tim League, 'The Silent Partner'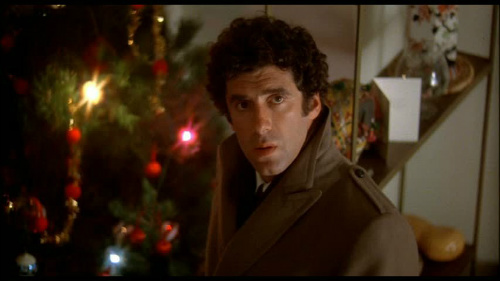 Welcome to Holiday Favorites, a series in which Slackerwood contributors and our friends talk about the movies we watch during the holiday season, holiday-related or otherwise.
Tim League, the founder and CEO of Alamo Drafthouse, tells us today about his movie choice for holiday-time, the 1978 thriller The Silent Partner (for which Curtis Hanson wrote the screenplay!):
I'm actually quite fond of quite a few Christmas classics: Silent Night Deadly Night, Black Christmas, The Magic Christmas Tree, Santa Clause Vs. Satan, etc. My favorite, though, is a movie I was introduced to via Alamo programmer Lars Nilsen: the Canuxploitation classic The Silent Partner.
I went to a Weird Wednesday screening of this years ago with no knowledge of the film and no expectations. The film popped right away with tight storytelling, complicated twists and turns, well-fleshed-out characters, a really black humor and a demonic, intense performance by the normally normal Christopher Plummer. He portrays a sadistic, misogynistic unstoppable force, a villain dressed sometimes as Santa Claus, sometimes in very smart business-casual drag.
Plummer's titular "silent partner" is Elliot Gould who delivers one of his all-time best performances as a bank teller who catches on to Plummer's con to case the bank dressed as Santa Claus. Just before the robbery, Gould hides $50,000 in his safe deposit box, ostensibly robbing the robber. The rest of the movie is a tense, demented game of cat and mouse all set against the backdrop of Christmas.
I also like It's a Wonderful Life.
Want to watch? The Silent Partner is available on DVD, and Vulcan Video has it for rent (look for it in the S. Congress store as one of Max's selections in the Employee Picks section; in the 29th St. store in the Holiday section). Here's a scene with Plummer as a scary Santa:
[Still via Screenfanatic.com]