Movies This Week: One Grey Albert Ledge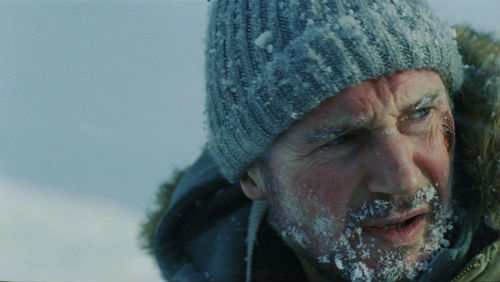 Busy tonight? Blue Starlite Urban Drive-In has a triple-feature of 80s teen films for you: Pretty in Pink, Say Anything and Sixteen Candles.
On Sunday, you can join the TXMPA SAG Awards party, including a red carpet and pre-show mixer at ND at 501 Studios. On Monday, if you think "the Dude abides" you can check out the Big Lebowski Quote-along at Alamo Drafthouse on South Lamar.
Then on Tuesday, you can catch a classic cautionary tale of love, lust and the consequences of confusing the two in F.W. Murnau's 1927 epic Sunrise: A Song of Two Humans as part of the AFS Essential Cinema Series. And the Paramount Winter Comedy Series continues this week, including a special Shaun of the Dead Pub Run and screening on Tuesday.
Finally, we hear there's going to be a fabulous happy hour on Wednesday night to celebrate, oh, what is it again? That's right ... this piece of news.
Movies We've Seen:
Albert Nobbs -- One of my favorite films of 2012 also managed to snag three Oscar nominations. Debbie says in her review, "The story is rather engaging and overall well paced." (Arbor)
Man on a Ledge -- J.C. saw this thriller and says it's a combination of "some original thought, mixed in with some fun clichés that will only serve to give you a harmless chuckle." Read his review for more. (wide)
The Grey (pictured at top) -- A plane crash in Alaska pits man against wolf and when the man is Liam Neeson, it's no surprise it was a big hit at Butt-Numb-a-Thon in December. Mike saw it at BNAT and says, "The Grey is bitter, bleak and absolutely beautiful. The ultimate man vs. nature film." (wide)
Other Movies Opening in Austin:
One for the Money -- Based on Janet Evanovich's popular novel, the bad news is it stars Katherine Heigl as a recent divorcee who goes to work for her cousin's bail-bond business ... but the good news is Jason O'Mara is also in it. (wide)